In order to gain access to the Ascendant Challenge you are required to consume a Tincture of Queensfoil.   Do you have a quest in your pursuits to complete the Ascendant Challenge?  Choose the options you would like our Sherpas to complete!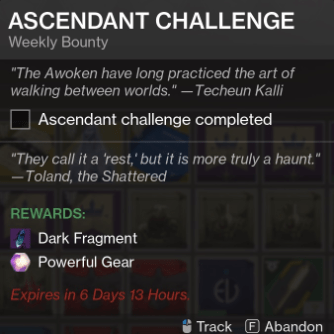 Rewards
The Ascendant Challenge quest step rewards Legendary Gear and several Dark Fragments.
Requirements
Must have the weekly bounty in your inventory.