The Blind Well is a horde mode for the Forsaken expansion which is similar to Escalation Protocol and Court of Oryx.  It offers several tiers of difficulty in which players fight through waves of enemies for a chest which rewards Dark Fragments, Legendary Gear and most importantly a Seed of Light. The higher the tier completed the higher chance a Seed of Light will be rewarded upon completion.
Seeds of Light are the only way to unlock a new subclass and are a rare drop from this activity.
Petra Venj also offers several bounties which require Blind Well completions.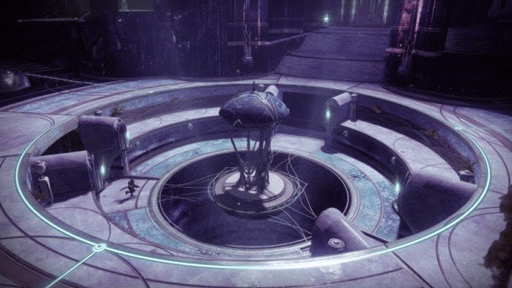 Requirements
Must have access to the Blind Well and be 500+ Power Level or 550+ for Unstable Light offering 
Must have the Charge of Light – Tier I, Tier II, or Tier III to start the event
If ordering the Gateway Between Worlds bounty completion you are not required to have Charges of Light but must have the bounty.
Rewards
The Blind Well offers different rewards based on the Tier that it was completed on
| | | | |
| --- | --- | --- | --- |
| Tier 1 | Tier 2 | Tier 3 | Unstable Charge of Light |
| | | | Powerful Reward (1x Per character per week) |
| | | | The Hive Champion, The Scorn Champion or The Taken Champion Triumph node completion (Boss rotates weekly) |
| | | | |
| Charge of Light Tier 2 (Rare) | | | |
| | | | |