Deathbringer
Our team will sign onto your profile to complete the Selected Options for the Deathbringer Questline.
Deathbringer is a Rocket launcher with the unique perk Dark Deliverance (Fires remotely detonated projectiles that drop Void orbs on enemies. Hold to fire, release to detonate).
This weapon is obtained by completing a questline starting on the Moon.  Deathbringer deals Void damage and is equippable in the power weapon slot.  Sherpas of Destiny is here to help unlock your Deathbringer for you!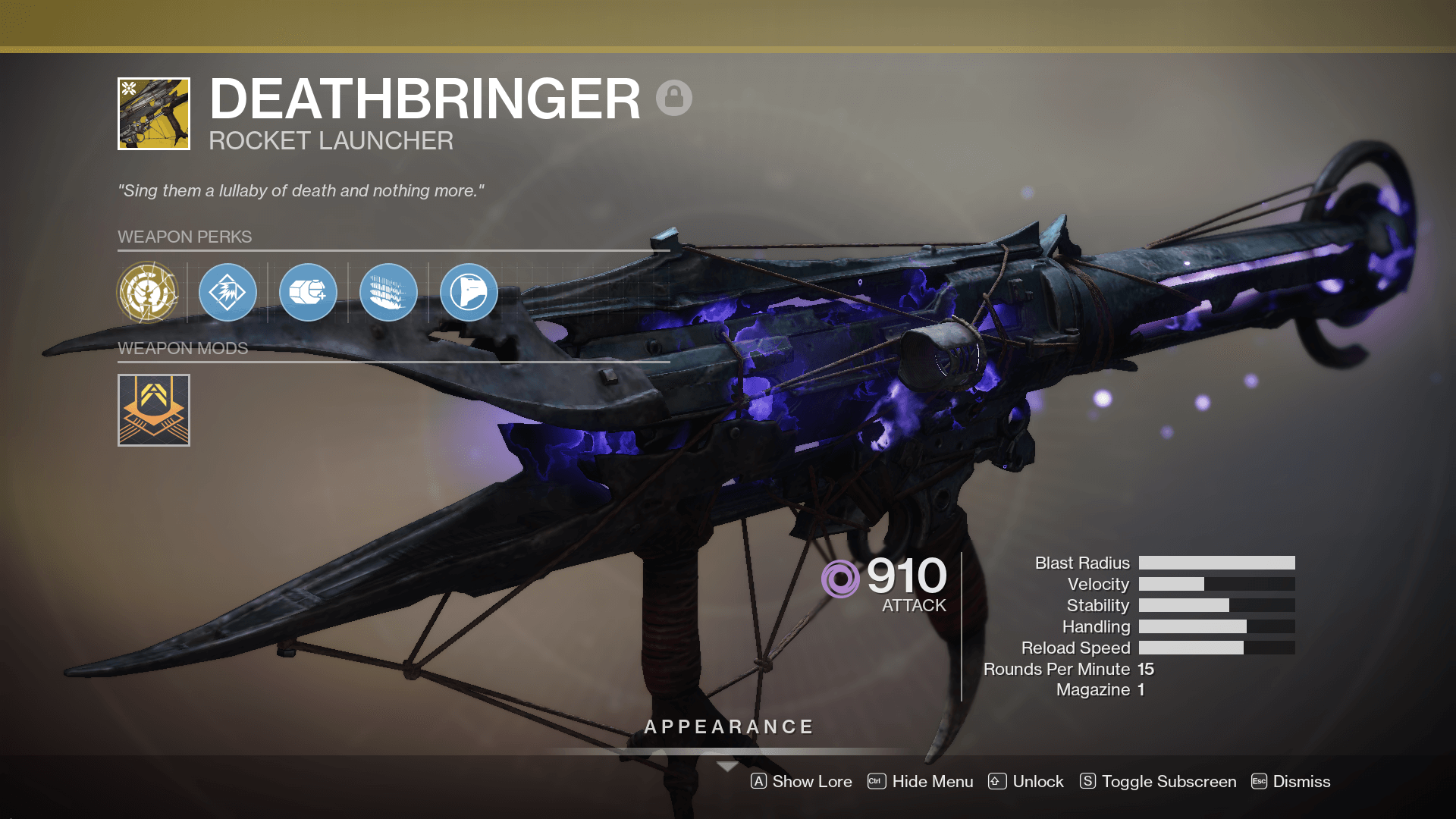 Requirements:
You need to be of 900+ Power Level
You need to have the Shadowkeep DLC
You need to have completed the Shadowkeep Campaign