Cloudstrike
Exotic Sniper Rifle
---
Cloudstrike is obtained by completing Empire Hunts on an elective difficulty. It is an exotic sniper rifle and deals arc damage.Let our sherpas get Cloudstrike for you today!
---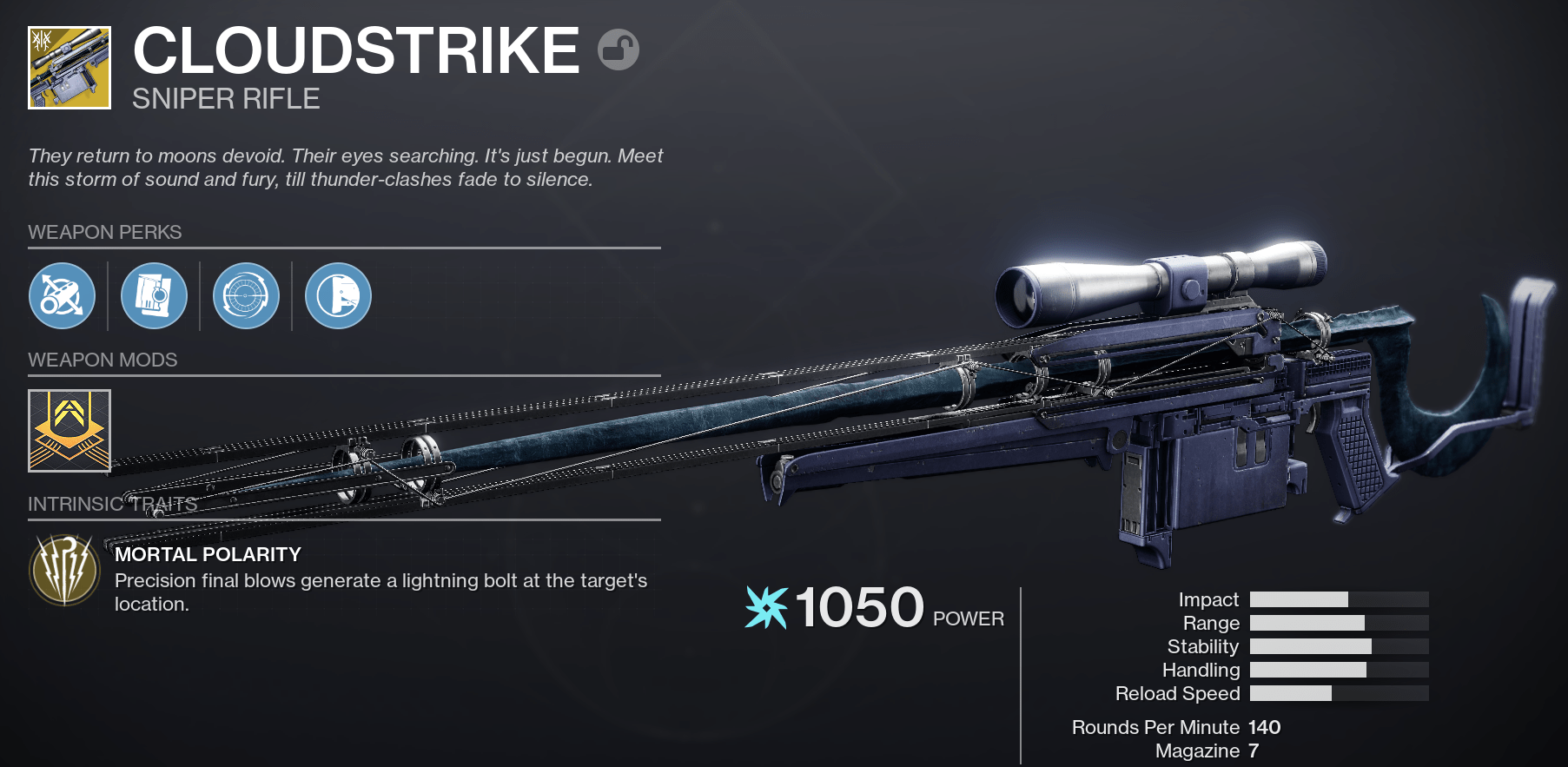 Cloudstrike is an Arc Rapid Fire sniper rifle with the exotic perk Mortal Polarity which spawns a bolt of lightning with precision damage kills, and the extra exotic perk Stormbringer which causes bolts of lightning on rapid precision hits.
How to get Cloudstrike:
To acquire the Cloudstrike you first need to unlock the Sabotage perk European Explorer II from Variks. You can then complete the weekly empire hunt on elected difficulty which gives a chance to drop the Cloudstrike. With this service we guarantee acquiring the Cloudstrike for you.
---
Requirements and Order Options
Requirements:
Beyond Light DLC
1200+ power level
Europan Explorer II
Order Options
This is a Play For service only. Our sherpas will log onto your account and grind the weapon out for you