Iron Banner Boosting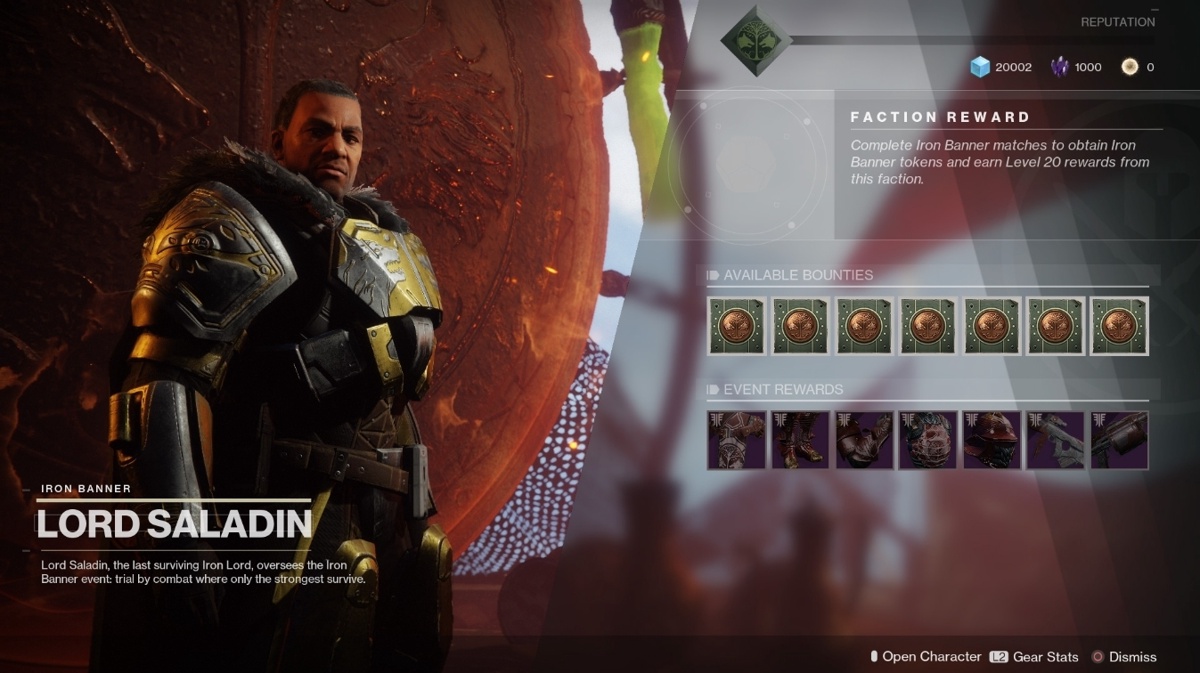 Iron Banner is back, and Bungie has completely changed it for Destiny 2! Instead of reputation and bounties, Guardians will now receive Tokens. Tokens can be used to unlock up to 10 engrams from Lord Saladin. Instead of daily and weekly bounties, Guardians compete directly in the Crucible. Teams that win games will receive more tokens than the losing side. If the token system is the same as the rest of Destiny 2, it should take 20 Tokens to receive 1 engram from Saladin, and 200 Tokens in total to unlock all 10 engrams.
Our Iron Banner boosting service is for Guardians who don't have enough time to grind it out all day long for those 10 engrams. Our Sherpas will login to your account and play for you, or we'll have a Sherpa play with you live. We try our best to win the majority of games, but it can be a bit harder to carry a team in Destiny 2 compared to Destiny 1's Iron Banner.
Required Power Level : 0, Power Level Advantages Disabled
NEW Season 4 Ornaments!